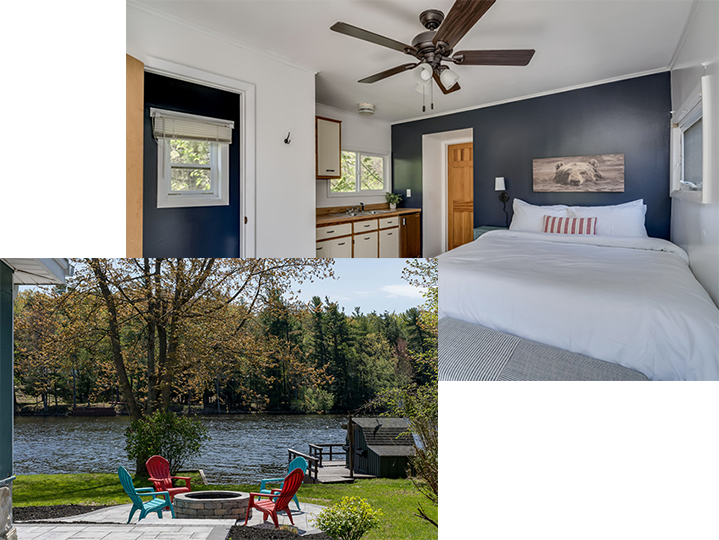 Core Values
We operate under these four pillars to always provide the best experience possible to rental owners and rental guests alike.
The Heart of the Thousand Islands
Nestled amidst the breathtaking beauty of the Thousand Islands, Alexandria Bay is the vibrant heart of this archipelago paradise. Known as the "Venice of the North," this charming village offers an enchanting blend of natural wonders, outdoor activities, and delightful attractions.
With a history dating back to the mid-1800s, Alexandria Bay has long been a popular summer destination. Its iconic Boldt Castle, a testament to love and ambition, stands as a prominent attraction, drawing visitors from near and far.
Outdoor enthusiasts will be spoiled for choice with a wide range of activities. Explore the Thousand Islands State Park, where hiking trails wind through lush forests and offer panoramic river views. Take a scenic boat tour to discover the hidden gems of the Thousand Islands, or indulge in fishing, kayaking, or paddleboarding adventures.
Alexandria Bay's vibrant downtown area boasts a charming mix of shops, restaurants, and waterfront entertainment. From quaint boutiques and art galleries to lively festivals and events, there is always something to captivate visitors of all ages.
Whether you're seeking serene natural beauty, thrilling outdoor adventures, or a dose of small-town charm, Alexandria Bay is the gateway to a memorable Thousand Islands experience.